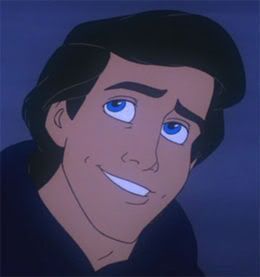 Eric was my first cartoon crush. I mean, how could you not fall for him? Dark hair, blue eyes, plays an instrument, and he has a dog. Dogs are real chick magnets. And even though he doesn't notice what's right in front of him, he sees the light eventually.
FUN FACT: My acting coach was the live action model for Eric, and I developed a HUGE crush on him after learning this fact.
Day #5: Your favorite hero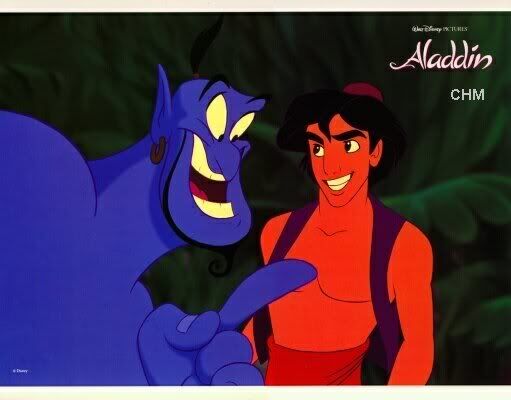 Oh yeah, you knew Aladdin would be up here. Aladdin has it all, he's kind, handsome, and knows how to get out of jams really well! And he has a monkey! I love monkeys! I love Aladdin!
Day #6: Your favorite animal

Could we count Stitch? I seriously love him, and his story makes me so happy. And he's also just off his rocker. I also have a plushie of him! He is my squishy.
In other news, I have one week until I graduate. I can see the light and it's so pretty! I'm also knitting up a storm and trying to finish a scarf for a friend in class.
No more to talk about, except I got my lowest grade ever on my Wedding Cake: an 85. I lost 5 points each for technique, difficulty, and my piping. WHYYYY. I was also graded by the tough Chef. My life is so hard. DDD: And she knows I'm not an artist, and what I did was difficult for me. Just because there are people in the class who are already professional cake decorators, doesn't mean I should be graded against them.
Day #4: Your favorite prince
Current Mood:

creative