In other news, I'm not sick with Black Ebola Yellow Fever. I had an infection in my throat, and they fixed it with pills. :DDD But I am calling it fauxno, because I was: tired, feverish, and four other symptoms of mono. I realize how very, very lucky I am, because it could have been many other terrible things that would've required surgery and general badness.
And this surgery would not have been as much fun, because I wouldn't be in the pediatrics ward where they give you a teddy bear just for showing up and all the nurses have silly scrubs like pigs riding on motorcycles. (Or as I yelled in my drugged up stupor: HOGS ON HOGS!)
I hope everyone has a fabulous NYE and gets a kiss at midnight!
I finished the 100 movies meme, and I feel super legit, but you guys have to promise not to judge my taste in movies, there's so many terrible movies I watched due to crushes on actors. I mean really, CFine, Small Town Saturday Night? Why do you hate me so much?
1. 9
2. Julie and Julia
3. Munich
4. Bruno
5. Charlie Wilson's War
6. Post Grad
7. Atonement
8. Get Smart
9. Extract
10. Taking Woodstock
11. Kiss Kiss Bang Bang
12. The Unsinkable Molly Brown
13. The Aviator
14. Zoolander
15. To Have and Have Not
16. From Dusk Till Dawn
17. Fired Up!
18. The Water Horse
19. Bottle Shock
20. Just My Luck
21. Dreamgirls
22. Bolt
23. Girl Crazy
24. Don't Drink The Water
25. Up In The Air
26. Casanova (Tennant)
27. Alice (Sy-Fy)
28. The Hangover
29. The Girlfriend Experience
30. Manos Hands of Fate
31. Easy Virtue
32. Swing Vote
33. The Princess and the Frog
34. The Men Who Stare At Goats
35. The Informant!
36. Human Traffic
37. Office Space
38. As Young As You Feel
39. Bright Young Things
40. I'm Reed Fish
41. Alice in Wonderland (1983)
42. The New Guy
43. Nick and Norah's Infinite Playlist
44. My Favorite Wife
45. Top Hat
46. Sherlock Holmes (2009 2.0)
47. Amelia
48. Carriers
49. Lars and the Real Girl
50. Only You
51. An Education
52. Elizabeth
53. Kick-Ass
54. Paper Heart
55. Rachel Getting Married
56. Heaven Can Wait (1943)
57. Nine
58. The 39 Steps
59. Iron Man 2
60. The Birdcage
61. Finian's Rainbow
62. Mallrats
63. Watchmen
64. 300
65. Company (2008)
66. The Curious Case of Benjamin Button
67. The Imaginarium of Doctor Parnassus
68. Holiday
69. Prince Caspian
70. Cloudy with a Chance of Meatballs
71. The Lives of Others
72. Snatch
73. Sky Captain and the World of Tomorrow
74. Alice in Wonderland (2010)
75. The Tempest (2010)
76. Small Town Saturday Night
77. The Invention of Lying
78. Hamlet (2009)
79. Born Yesterday (1950)
80. The Pirate Movie
81. Sin City
82. Wendy and Lucy
83. Niagara
84. Remember Me
85. Memento
86. A Single Man
87. Eternal Sunshine of the Spotless Mind
88. Dark Victory
89. District 9
90. It Happened One Night
91. Hot Tub Time Machine
92. Annie Get Your Gun
93. The Opposite of Sex
94. Hard Candy
95. Whip It
96. Don't Bother To Knock
97. The Band Wagon
98. The Others
99. The Terminator
100. Picnic
FYT: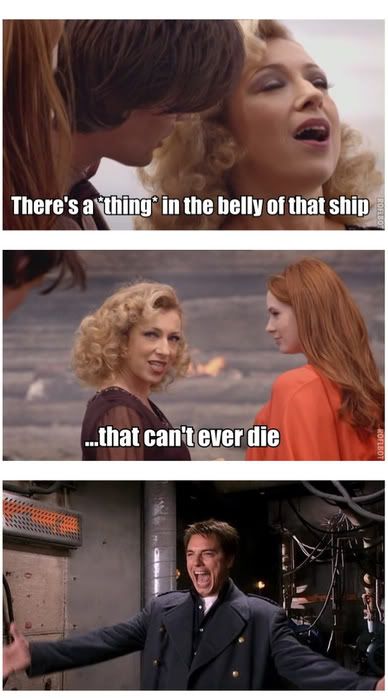 So I dropped the ball on everything LJ. HOWEVER, I just wanted to tell my flist that you are all amazing and I'm so glad you're in my life!
Current Mood:

geeky